Choose the Best File Manager to Replace Finder
Finder may be the file manager Mac devices come boxed with as standard, but what tool is used to organize files on a Mac that best suits your needs? Different users will have different requirements for Mac functionality, and depending on your preferences, there may be a better alternative available that can save your time and help you manage files more efficiently. Whether for work or leisure, you may find it necessary to move or alter file data and formats by batch, or make alterations like archiving file backups or updating file names.
While all this is possible with the default Macintosh file manager Finder, you may find the process to be a headache. The good news is that there are plenty of alternatives available, that provide improved functionality and more efficient file management options. Let's take a look at some of the best file managers for Mac users on the market and go over some of their pros and cons so that you can find the perfect file manager for the job.
List of the best file managers for Mac
Commander One
Historically one of the most popular Mac file browser alternatives on the market, Commander One immediately distinguishes itself from Apple's default file manager with a dual interface that lets you handle multiple protocols in a single window, making complex file management much more straightforward. For the many users fatigued by having to battle with the seemingly endless array of different windows that open in the file viewer Mac comes with, Commander One will feel like a breath of fresh air.
The interface includes an intuitive file navigator and an FTP client that lets you work with protocols like FTPS, SFTP and FTP, along with excellent integration with popular cloud services like Google Drive, OneDrive, Amazon S3 and more. Along with welcome features like Terminal emulator, task manager and archiver, you also get a smooth experience when using remote access for file transferral.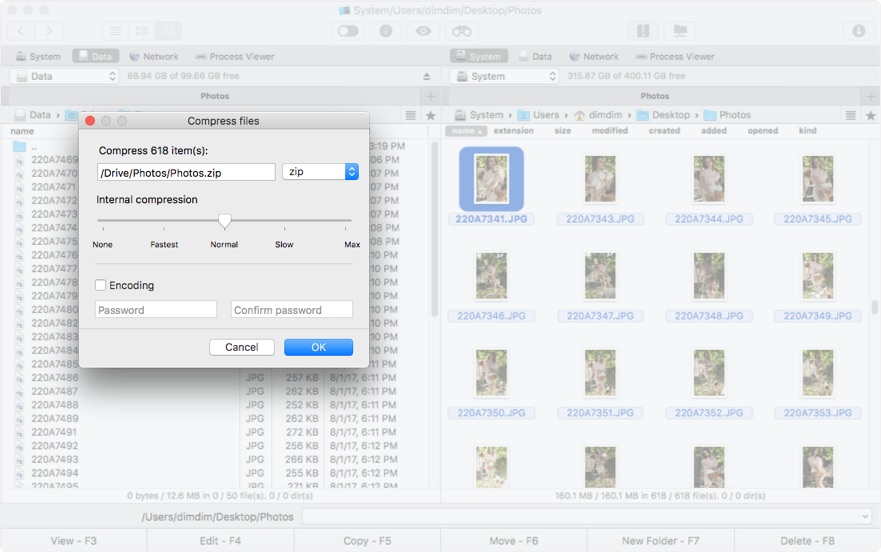 iOS, MTP and Android device integration.
Finder tagging support.
Terminal emulation.
Multiple archive formats supported.
Efficient file transfer between local drives and the cloud.
Lack of single-pane viewing option.
No synchronize directories option.
Path Finder
Some users may feel comfortable using the regular Mac OS file manager interface but just want a file manager that offers that little bit of extra functionality. If that sounds like you, then Path Finder may be the option you've been looking for. The interface will be familiar to anyone who's used Finder, but immediately you have a lot more options at your disposal. There's a native FTP client, quick previews for image and text files, tab and bookmark integration and a good archiving service. Path Finder is also great for everyday jobs like installing and uninstalling new apps, altering folder properties and burning media content to disc.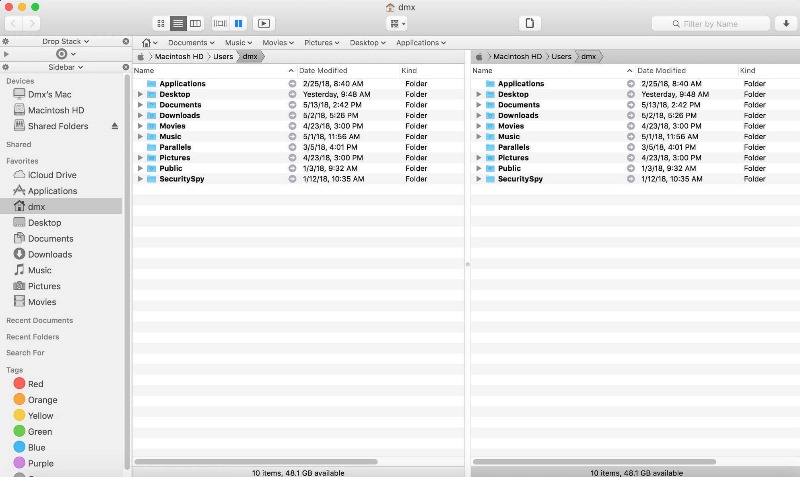 A heavily customizable interface.
One-click file creation.
Easily burn files to disc.
Suffers from option bloat.
Offers redundant features already available with macOS.
ForkLift
For users who value an intuitive interface above all else, ForkLift might be the OS X file manager to go with. It has a streamlined design and lets you navigate files at top speeds. There's SFTP and FTP server support, Bluetooth connectivity with mobile devices and options for Amazon account management. The dual-panel interface feels refined, but still offers a range of useful features that combine to make ForkLift a real pleasure to use on a regular basis.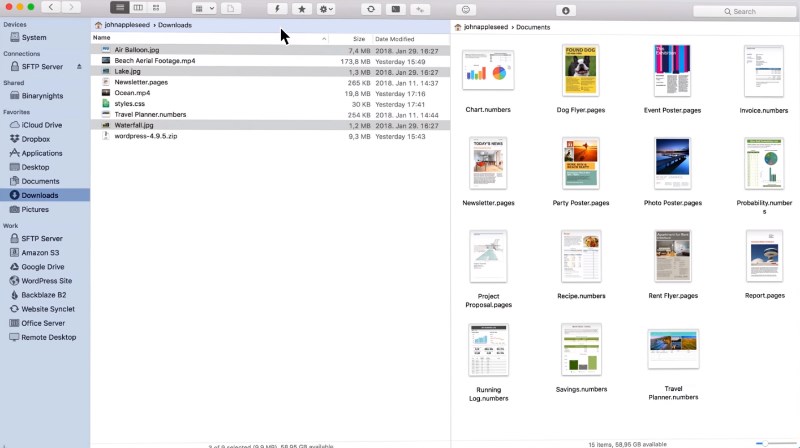 Dual-panel UI.
Folder Synchronization.
Batch renaming.
Limited Terminal integration.
Needs a mouse or pointer device connected to be fully functional.
muCommander
muCommander is an impressive dual-panel file manager by freeware standards. It loads quickly, has a sensible interface, and can juggle high volumes of file management processes without bringing your device to a halt. There's all the file management functionality you'd expect, along with a particularly impressive feature for managing bookmarks. However, some users may be turned off by the need to have Java installed on your computer before you can use muCommander as an Apple file manager.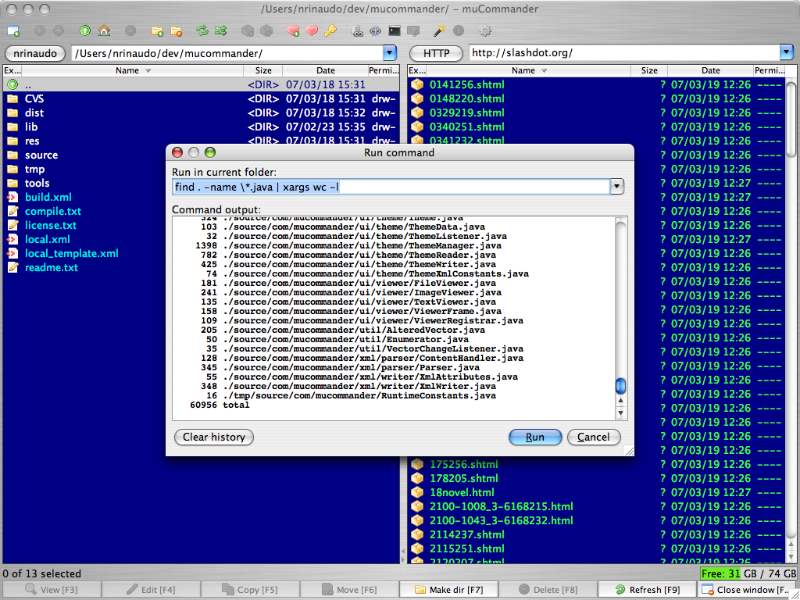 Completely free.
Supports archive formats like gZip, bZip, ZIP and TAR.
File tree view for directories.
Excellent bookmark features.
Doesn't display folder sizes.
Won't save your user settings.
Fman
Another dual-panel Finder alternative, Fman lets you pull up two different directories side-by-side and jump between each file explorer on Mac with a quick press of the Tab key. You can use it to explore directories, move files, mount drives and more. It's easy to use with an uncluttered interface, and its functionality can be enhanced by installing some of the many plugins available from third-party sources. This makes Fman a very modular Mac file manager that can be easily tailored to a particular user's taste.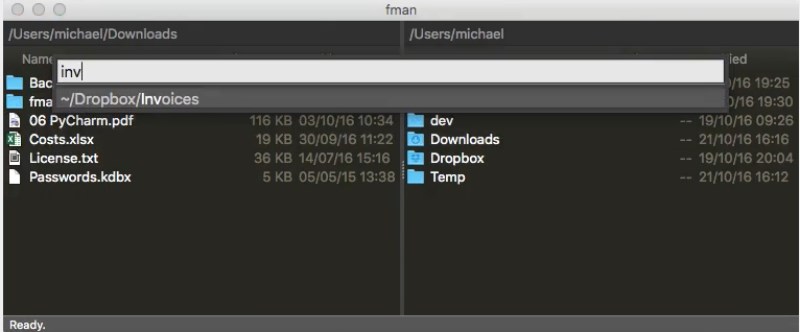 Great plugin options.
Straightforward UI.
Cross-platform functionality.
File navigation can be a little sluggish.
Lack of themes for changing appearance.
Nimble Commander
Nimble Commander lives up to its title, providing Mac file management software that requires a minimum of computing resources and responds instantly to the user, whether you have one window open or several at once. It's highly customizable, and has exceptional hotkey navigation to save time. It's perhaps not the friend list Finder alternative for casual users, but for those of us who need a Mac file manager for getting a lot of work done quickly, it's easy to recommend Nimble Commander.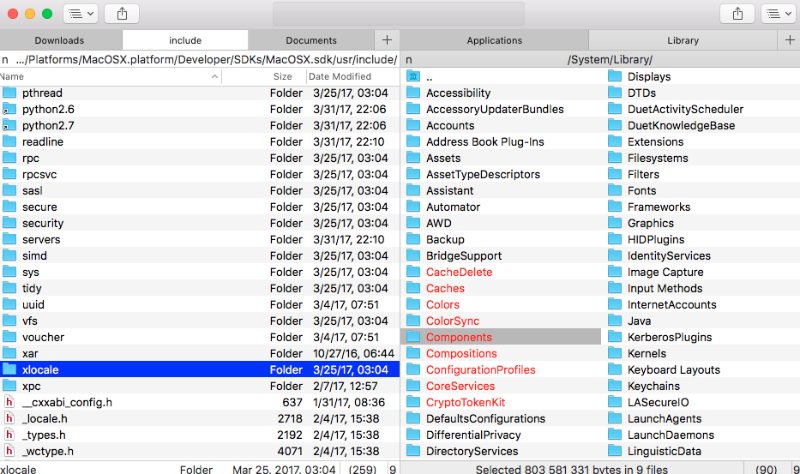 Quick navigation.
Quick Look and Spotlight integration.
Good Terminal emulation.
Intimidating for novice Mac OS X file manager users.
Sometimes struggles with opening network folders.
TotalFinder
Unlike the other options on this list that function as standalone alternatives, TotalFinder is an app for customizing the function of the regular Finder file management on Mac. It lets you tweak various aspects of the original application, so it's a solid choice for those who are more or less happy using Finder but want to take advantage of some advanced features.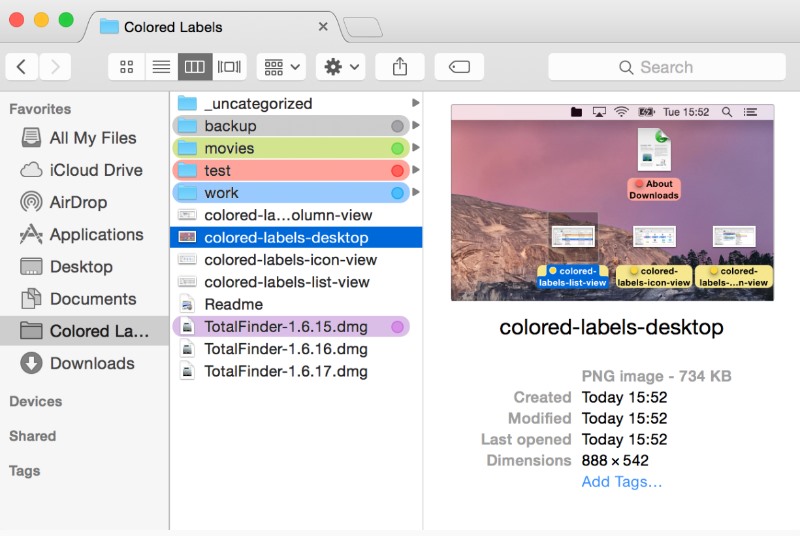 Dual-panel mode.
Adds options for viewing hidden files.
Better file prioritization.
Hotkey support.
Can grind to a halt whilst reordering sidebar tabs.
Conclusion
This is our definitive list of the best Mac file managers, although there are certainly other applications on the market that have proved popular with different users. The day may come when Apple will consider improving Finder to bring it in line with the features provided by other applications, but Apple is a company that can be very slow to innovate in certain areas.
For now, there are plenty of other options for Mac file management available to suit the needs of most different users, so take some time to see which file manager will best suit your needs.
Frequently Asked Questions