Find the Perfect File Manager With FTP Client for Mac
If you want to seamlessly transfer files locally and online with your Mac, you'll need a file manager with FTP client that offers the right amount of functionality and customization. A great Mac FTP client will help you upload and download files between your local device and a network with a minimum of stress, and FTP file transfer is the industry standard.
Every FTP software for Mac has its own strengths and weaknesses, so it's a good idea to do some research and shop around to find the perfect Mac OS X file manager for you.
What is an FTP/ FTP Client?
A File Transfer Protocol (FTP) client is a piece of software that connects a local host device to a remote FTP server. The client allows for a two-way exchange of files and data through a TCP network or standard internet connection. A connection is achieved by inputting the relevant IP addresses and login details to allow authentication, after which the host device can begin transferring data. A good
FTP client for Mac
lets you transfer multiple files at once and connect to different devices simultaneously.
The Best Mac OS File Manager Options
1. Commander One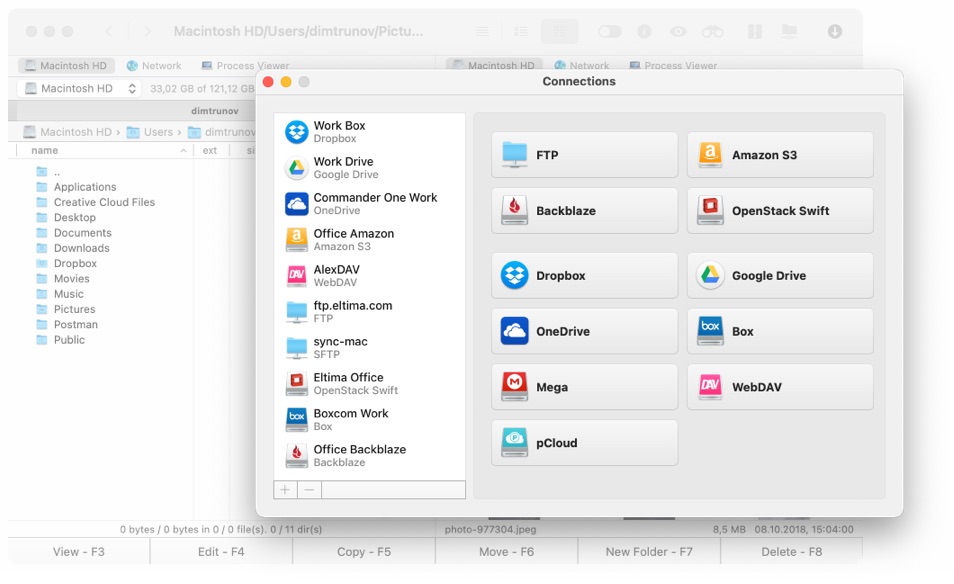 A great all-around file manager Mac users enjoy is Commander One. It lets you use a range of different file protocols like FTP/FTPS/SFTP and WebDAV. It also lets you access cloud services as if they were local drives, so if you want a single file manager for Mac for all your data management and transfer needs, Commander One is a recommended option.
Once you've configured your connections, you can manage all your files through a powerful dual-pane interface. Other impressive features of this Mac OS X file manager include a comprehensive archiver and an intuitive task manager to optimize all your different file transfers.
Good tab support.
Easy toggling for hidden files.
Comprehensive hotkey functionality.
Terminal emulation.
Responsive interface with file previews.
No option for renaming multiple files at once.
No option for directory synchronization.
No option for directory comparison.
2. Pathfinder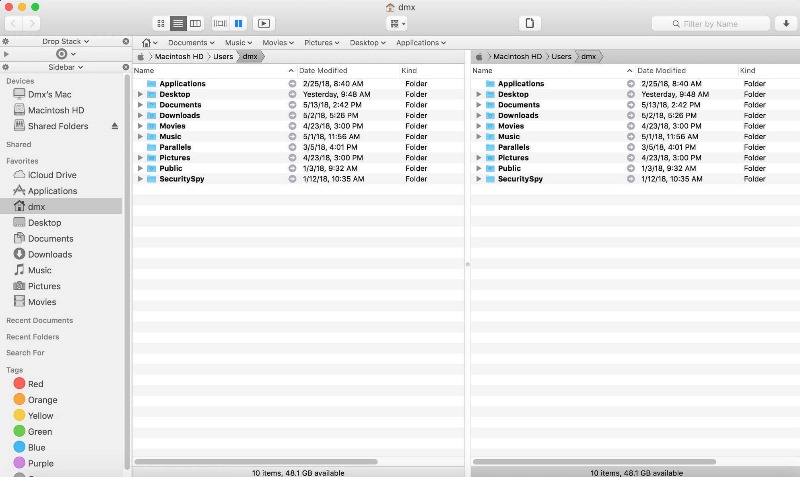 Pathfinder is a dual-panel FTP client and Mac file opener with a lot of extra functionality. It lets you see hidden files, synchronize and manage folders, and can be completely operated with just the keyboard. There's a wide degree of customization available, so you can tinker with this Mac FTP client to suit your own purposes. The file previewing function is very good, as are archiving, customizing folder properties and process management.
Pathfinder is a FTP for Mac that we would recommend for advanced users. For everyone else, this FTP app for Mac may feel a little sluggish and unintuitive, as some will find that all the different functions become more of a hindrance than a help.
Huge interface customization.
Option to burn files straight to optical storage.
Great hotkey support.
Slightly bloated with functions that many Mac FTP software users won't need. Many are also repeated within the program or double up with other utilities that already exist on Mac OS.
3. ForkLift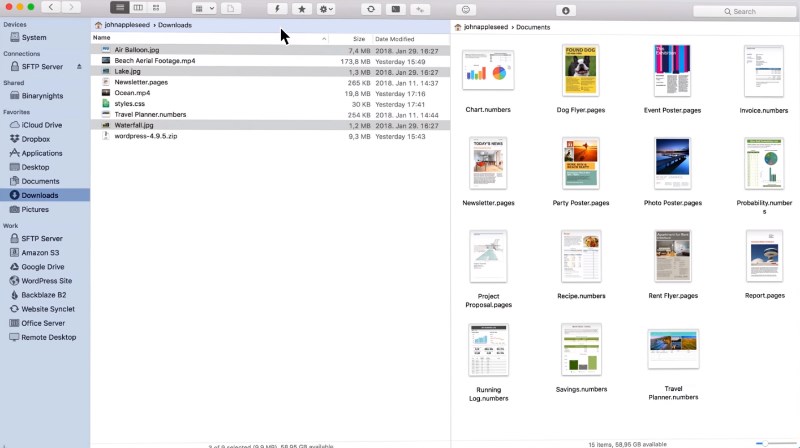 ForkLift is a very classy Mac OS FTP client. It cuts a great balance between speed and functionality, letting you archive and encrypt files in rapid time. Synchronization is good, and there's a lot of extra bells and whistles to recommend this FTP Mac client to users.
Broad range of protocols supported.
Option to view network files without having to download them locally.
Great synchronization support.
Easy management of multiple file processes at once.
Batch file renaming.
Good compatibility with editor programs.
The synchronization feature doesn't carry over your last settings. Everytime you want to use this feature of the FTP client Mac users will have to configure it from scratch.
4. muCommander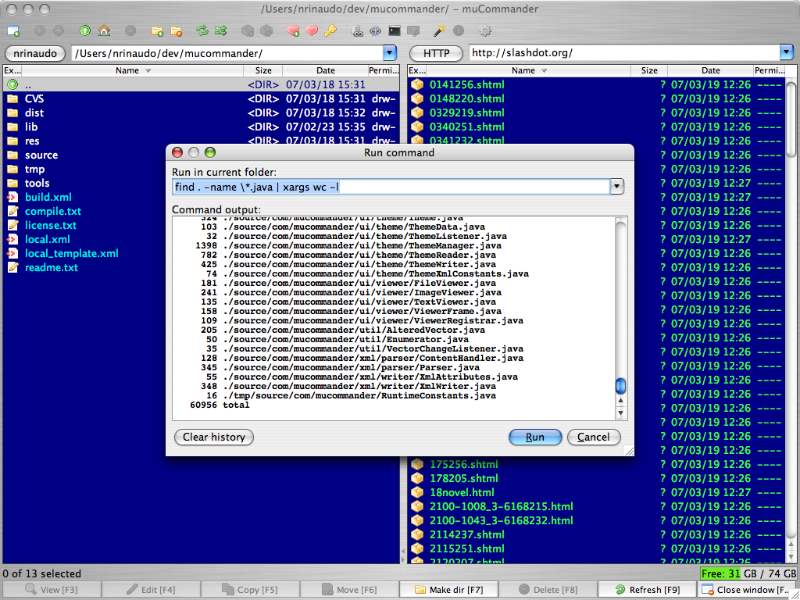 Another dual-panel Mac FTP client and file manager we'd like to mention is muCommander. Thanks to an intuitive UI and fast processing, this free FTP client for Mac is good for those who need to manage large amounts of data but still want a responsive app.
It's got all the standard file management functionality and is a good multi-purpose choice. In particular, the bookmark manager is a function that everyone can use to save time. The only drawback is that you need Java running on your Mac device to use free FTP for Mac, which may put some people off.
Free FTP client Mac users don't need to pay for.
Supports a wide range of file extensions and protocols.
Lets you customize directory view options.
Excellent bookmark management.
Doesn't retain your settings between operations.
Doesn't show folder sizes as standard.
Final Thoughts
These are some of the most popular FTP Mac OS client programs available, and they all have something to recommend them. For new users, it's worth experimenting with different options to find out which one best suits your tastes. Overall, we feel Commander One is a file manager for Mac that all users can appreciate, so that might be a great option to start with.
Frequently Asked Questions